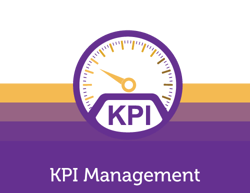 DigitalRoute today announced the launch of KPI Management, a product extension that accompanies the just released v7.2 release.
KPI Management adds value to DigitalRoute's OSS Mediation by enabling a programmatic approach to create multi-dimensional KPI's . The user will be able configure hierarchies, metrics and operators via an open API together with multi-level thresholds to trigger actions, e.g. alarms.
OSS Mediation with KPI Management allows users to easily aggregate and transform large volumes of raw data into information that is suitable for multi-dimensional analytics. Its RESTful APIs support self-sufficiency, meaning new KPI service models can be spun up quickly and cost effectively. It also ensures new performance measurement points can be easily implemented.
Noted Lars Mansson, Senior Director of Product & Strategy, DigitalRoute, "KPI Management builds on OSS Mediation's ability to collect and integrate data agnostically from sources across the network. It adds a 'smart' layer to the core product, turning raw data into active KPIs that impact the businesses bottom line."
DigitalRoute extensions are add-on options to its core products that enhance their functionality and value.
KPI Management is DigitalRoute's third major product extension released in the past 18 months, following Diameter Routing Control, an extension that solves the problem of Diameter interface spaghetti, and Usage Management, an extension that performs a similar role to KPI Management, based on BSS (charging) data rather than OSS Data.
Concluded Lars Mansson: "The challenges of network evolution; handling more data, providing an integrated view of network performance as well as subscriber usage; these are issues that we are actively tackling through the evolution of the DigitalRoute product line and its new, value-adding extensions in particular."
Read more about our KPI Managment feature and the value it adds to DigitalRoute's OSS Mediation here