Nice, France June 03, 2015 -- DigitalRoute is showcasing a number of new initiatives at TMForum Live, the telecoms industry's leading trade event in Nice, France this week.
Establishing the company's presence as a leading force in the market at the start of an exciting week, the company was last night presented with an Innovation Award in the category of Big Data and Analytics at Pipeline Magazine's 2015 Innovation Awards.
---
Paula Zimmerman, publisher of Pipeline discusses the importance of the Pipeline Innovation Awards as a barometer of the products on the cutting edge of BSS and OSS.
---
DigitalRoute was selected for providing new approaches to enterprise data management, in particular in relation to its recently launched Online Control and OSS Mediation solutions.
Two important advances drove this success. First, the company moved beyond its traditional domain of billing mediation and into online control (products that addresses the real-time, service management needs of CSPs) through the launch of Service Control, and secondly the launch of OSS Mediation (which enables Service Assurance at network levels for customer experience management.)
Both of these solutions harness Big Data and "lite" analytics to enable Operational and Business Data to be used to more effectively drive the carriers business, reducing churn and increasing new revenues alike.
Commenting on the decision to recognise DigitalRoute, Jeffrey Mitchell, Chief Architect, UST Global, a member of the judging panel noted: "I have worked with DigitalRoute technology over a number of years and have seen its real impact in the data center in addition to recognising the innovations presented in its newest solutions. These are impressive advances built on a resilient platform and comes as no surprise DigitalRoute was awarded for its innovation and underlines its leading position as a creative force in the rapidly evolving market for next generation data management solutions."
Added Scott St. John, executive editor, Pipeline Publishing, "Digital Route has a long heritage of providing robust mediation solutions. Their award submission illustrated the company's continued evolution to meet the demand of today's service providers by leveraging their proven technology to crack open big data silos and effectively manage the complexity of exponentially increasing volume of data. We were happy to see their OSS Mediation innovation recognized in the 2015 Innovation Awards."
In Nice, DigitalRoute is also participating in a TMForum Catalyst project which showcases how industry leaders combine to address cutting-edge Use Cases, in this case the TM Forum's Dynamic Pricing Solutions for Data Center Digital Services Catalyst. The project demonstrates how the value of NFV and SDN technologies is centered on the ability to fully automate service creation, network and system functions. It will show how the use of a catalog-driven approach shifts customer demand and price based on the utilization in a given NFV/SDN data center.
The proof-of-concept initiative is sponsored by Verizon and includes a number of expert participants. In addition to DigitalRoute, the collaboration involves Sigma Systems and Microsoft. It will show that data center analytics can be used to alter the products presented in a product catalog.
Statistics from the Data Center are interpreted and pushed into the catalog with items being promoted and/or having discounts applied based on the desire-to-consume under-utilised resources. Cross-sell, upsell and add-on options can also be added to reflect data center information.
Today's digital providers are looking for an architecture that will master the challenges of today while innovating the technologies of tomorrow. NFV and SDN are transforming all aspects of how providers approach products and services and DigitalRoute is sitting at the heart of solutions in this important area.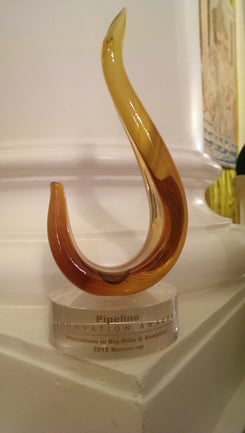 Commenting on the Catalyst, "CSPs need to understand and leverage the full breadth of opportunities that the coming SDN/NFV world affords them. The Reactive Data Center Catalyst clearly demonstrates how analytics can be used to drive dynamic pricing in a virtualized environment," said Thomas Brännström, Product Manager – Cloud Solutions, DigitalRoute.
Additionally, DigitalRoute will be discussing its advances in the area of OSS Mediation -- the company's newest product -- in Nice this week. Its innovations in this area solve another critical problem for communications service providers; how to harness traditionally siloed OSS data and use it to drive the end customer experience. OSS Mediation enables carriers to:
Leverage network data beyond charging
Fine-tuning their marketing by better understanding customer behavior
Tap into the OSS/BSS information crossover
Enhance Policy Control for the new commercial world
Concluded Johan Bergh, CEO, DigitalRoute, "TMForum Live gives us the opportunity to showcase both our thought and product leadership at one the years key telco industry events. Kicking off the show with industry recognition, driving a Catalyst project and introducing our newest product underline that DigitalRoute sits at the forefront of data integration technology in the next generation communications world."