New mobile-enabled approach to Meter-to-Cash process for Utilities will cut revenue leakage, reduce cost-to-serve and increase customer satisfaction
Stockholm, Sweden, December 2, 2015– DigitalRoute, the leading provider of data integration solutions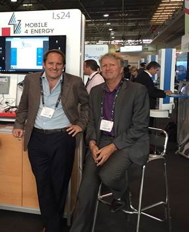 globally, has been selected as part of a consortium of technology companies led by the utility Prepaid specialist Mobile4Energy to receive funding from the GSMA Foundation. The funding will support deployment of a new Meter-to-Cash solution for a rural electricity provider in Kenya.
The project will result in electricity being supplied for the first time to 1000 residents of the Kiangurwe community on the outskirts of the Mount Kenya National Park. Through use of the Mobile4Energy solution customers will be able to manage their consumption via their mobile phones and top-up their accounts via mobile operator Pay As You Go networks.
The Mobile4Energy-led consortium includes Smart Metering Systems plc, Airtel Kenya, DigitalRoute and Computaris. They will deploy its proprietary mobile-enabled metering, billing and collections solution that brings the tried and tested advantages of telecoms' realtime billing systems and cash collections networks to the utility sector.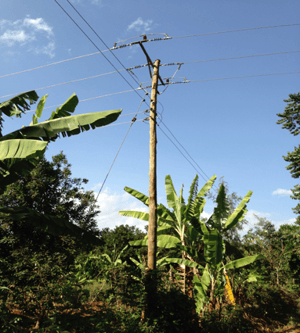 Mobile4Energy was also selected as a Leading Innovation Start up by European events organiser, European Utility Week. It showcased its solution in live demos to utilities during the annual event in Vienna in November.
"The Kenya project allows us to demonstrate our turnkey solution for utility Prepay under the same challenging conditions that many emerging market utilities face every day," said Jason Simpson, Founder of Mobile4Energy.
Added Johan Bergh, CEO, DigitalRoute: "We are proud to participate in an innovative and important project that underlines the diversity of the challenges that our technology is able to meet."
About Mobile4Energy
Mobile4Energy has developed an innovative Meter to Cash solution for Utilities allowing consumers to pay through existing mobile telecoms Pay As You Go networks that already serve 2.8bn customers globally. The Mobile4Energy solution provides real-time metering, billing and cash collections in a highly scalable and customer friendly manner reducing cost to serve and revenue leakage for utilities.
About the GSMA
The GSMA represents the interests of mobile operators worldwide, uniting nearly 800 operators with more than 250 companies in the broader mobile ecosystem, including handset and device makers, software companies, equipment providers and internet companies, as well as organisations in adjacent industry sectors. The GSMA also produces industry-leading events such as Mobile World Congress, Mobile World Congress Shanghai and the Mobile 360 Series conferences.
About the GSMA Mobile for Development Utilities programme
The GSMA's Mobile for Development Utilities programme focuses on how mobile technology can be used to facilitate and improve access to affordable and reliable energy, water and sanitation services. In addition to research, advisory and convening activities, the programme seeks to identify and support innovative mobile-enabled solutions that improve underserved communities' access to utilities services through an Innovation Fund supported by the UK Government's Department for International Development.